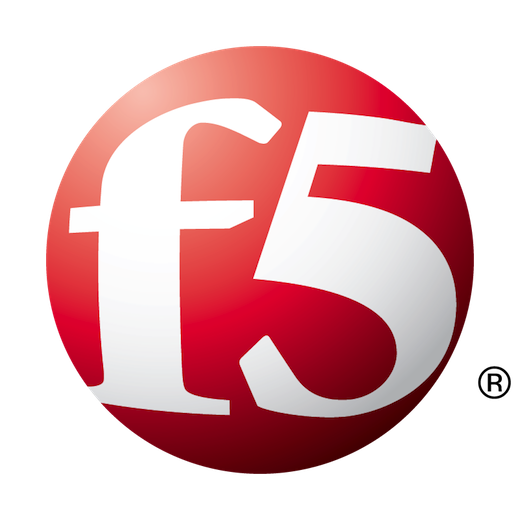 Rob Malkin has set out to shake things up as the new Managing Director of Sales for F5 Networks in Australia. Joining F5 just over 8 months ago, he brings a renewed focus, confirming "we're going to be more customer intimate and develop an understanding of the customer's needs, and not just for yesterday and today but into the future, which is more than the 'Internet of Things', but what I prefer to call the 'Enterprise of Things'.
Our next key focus is on what security means today, with a 'virtual warfare landscape', where everyone is seemingly under attack or perceived attack, and how customers go about protecting themselves. Thirdly, partnering very closely with F5's large and mid-sized partners across Australia, we already have a 'fantastic reach' across the range of industries F5 works with. And lastly, as one of the major vendors operating in the region, F5 is one of the phew, if only, with an active major support centre in Auckland, housing over 30 people handling all of our customer's needs in this part of the world."
Sitting in soon to be renovated offices in North Sydney, F5 Networks is hardly a new brand, with a 20-year pedigree in LTM (Local Traffic Monitoring) and datacentre firewall systems but yet little known on its broader security capabilities. With a traditional datacentre presence in Web Application Firewalls, Application Delivery Controllers (ADC) and Application centric development, Malkin and his team understand that this is an area that companies are much more focused on today. For F5 to be more relevant to customers, they need to enable them to be more market relevant, global and mobile at the same time. That means being able to deliver 'security'.
F5 Marketing Director, Nick Flude said, "the traditional delivery of SSL (secure sockets layer) application traffic has always been shrouded in encryption, so in the 'early days' it was a small part of Internet or Enterprise traffic but today is a much more prevalent and exposed part of the business. But for F5, in the early days, to even route an application data stream that was SSL encrypted, they had to decrypt the SSL at Application speed – so that was baked into the product 20 years ago. Since then, there has been a significant volume in encrypted traffic, which is now being used for evil, as well as good."
Mr. Malkin explained, "Our credentials and credibility to decrypt SSL at scale is now at the forefront of security architectures. We have just launched a purpose-built hardware based security device, called Herculon, to do Layer 7 SSL decrypt at speed and scale. That sits in front of your existing security architecture, such as our partnership with FireEye. We have a joint reference architecture which allows us to do all the SSL decrypt and re-crypt and we then pass it to them for their DPI (deep packet inspection) and IPS (intrusion prevention system)."
F5 continues to have their existing Big-IP hardware, but is also now offered as a virtual edition in response to the rise of Applications from the Data Centre to the cloud. Mr. Malkin stated, "So we have a fresh approach with the shift from the hardware environment to the software environment and we remain strong with our existing hardware. We have also designed some new messaging around 'GO' which is designed to make Apps go faster. We focus on Layers 4 – 7, we're not a network firewall but focus on the Application and context of the user, and put context of the Application health within the datacentre or virtual pool. Development Operations can sit in the datacentre and we will shift that to the cloud, meaning we can break Application's apart and introduce a hybrid delivery model, with management orchestration, and a lot of work now in containers like open flow, doT.JS, with our own scripting language, iRules LX.
This allows the development operations team to break apart their application, not only to deliver an enhanced customer experience but to deliver the security requirements, via a new architecture with a distributed approach. Once case study includes a southern Queensland university with a range of local and remote users. The use of this approach allows them to provide services focused for on-campus students but also allows services to be delivered to remote students, ensuring performance to on-campus or remote students but without having to risk putting their user database, passwords or financial services online.
Nick Flude highlighted, "you have to take security as 'all encompassing' but what we are seeing is rather than a pure 'lift and shift' of everything, by breaking it apart, our philosophy is 'security goes with the user' and it 'goes with the App', so you then have the concept of context. In a digital world, the concept of identify is your strongest authenticator, as opposed to a known good password and user account but that person seems to be coming in from an abnormal geo-location but there is a context that indicates there is requiring further action, be it to introduce dual factor authentication, notification, one-time user password or even to hold them whilst doing further session verification. Mr. Malkin confirms, "this is helping and enabling customers, and the industry as a whole, to realise there are different ways and processes that can be used for security purposes."
The State of Applications Delivery Report 2017's key findings were that the digital economy is driving the reliance on Application services, cloud expertise is vital in today's economy, operational benefits and programmability have become the main attraction for DevOps and deployment of security applications and systems have grown more sophisticated than ever before.
F5 Networks Business Insight
F5 Networks Asia Pacific network is headquartered in Singapore and with an Australia New Zealand presence in Sydney, Brisbane, Melbourne, Perth, Canberra and Auckland. Mr. Malkin stated, "There is a pool of talent to cover the global time zones and global incidents and we put customers at the cutting edge globally and as well as what is needed in-country."
F5 Networks solutions are delivered via their Channel Partners such as Dimension Data, Equate Technologies, Enosis and Airloom. First quarter 2017 revenue of $516.0 million was announced with the launch of BIG-IP iSeries, completed in November, and seen as a significant contributor to product revenue which has grown at 2 percent year-over-year. During the quarter, SSL Orchestrator and DDoS Hybrid defender shipped as software modules on BIG-IP. Beginning this quarter, each will ship as a standalone product on F5's new Herculon security platform. Product sales were 'robust' for APAC and Japan in Q1.
F5's Herculon products, Silverline WAF Express, Security Operations Centre offerings, and Security Incident Response Team services are available now with the Virtual edition available for small business with a SMB mid-market price point, which can be scaled up from the express to the full-service package.
Editor's Interview with Rob Malkin, Managing Director for F5 Networks.