Responsible Cyber Pte. Ltd., My Security Media and the Women in Security & Resilience Alliance (WISECRA) are pleased to announce the launch of the "Top Women in Cybersecurity – Singapore".
This new accolade has been developed to help recognize women in cyber security across Singapore who have made significant contributions, advanced the industry and shaped the path for future generations of professionals among other vital contributions.
NOMINATIONS OPEN 8 MARCH 2020 – INTERNATIONAL WOMEN'S DAY 
Dr. Magda Chelly, CISSP, Managing Director or Responsible Cyber Pte. Ltd., Chris Cubbage, CPP, CISA, GAICD, Director & Managing Editor of My Security Media and Bonnie Butlin, International Coordinator of WISECRA will also co-lead the Judging for the Top Women in Cyber Security, along with a small panel of Judges drawn from across the Singapore cyber security community.  The Judges will be revealed once nominations open on International Women's Day (March 8, 2020).

About Responsible Cyber Pte. Ltd.
Responsible Cyber Pte. Ltd. headquartered in Singapore offers Cyber security as a service to its customers worldwide. A modern, secure and cost-effective way to ensure business resilience, today, tomorrow and in real-time. From Governance & Policies, Access Control Management,
Technical Standards & Secure Coding, Patch & Vulnerability Management, Monitoring & SIEM, Backups & Incident Response, Third Party Management, Data Loss Protection, and Threat Intelligence, a 360 degrees Service Offer for your unique needs and requirements. The service is supported with a Hassle Free Smart "Security as A Service" Platform offers:
Cyber Readiness as easy as creating an online social profile
Security Controls with hassle free deployment
Business Friendly security dashboard
http://www.responsible-cyber.com/

About My Security Media
A dedicated media provider to the security industry and a primary source of information and reference for security industry professionals, as well as end-users. We engage, educate and listen to our audience across multiple channels and global marketplace. Staytuned by downloading the MySecurity Media App today!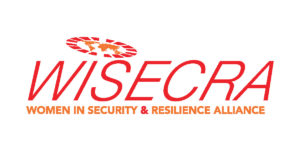 About Women in Security & Resilience Alliance (WISECRA)
The Women in Security & Resilience Alliance (WISECRA) is a sub-network of the Security Partners' Forum. WISECRA is a non-hierarchical, non-outward facing "plug-and-play" Agile Network that brings together various women in security & resilience entities from across the globe to network and share best practices. WISECRA cuts across all sectors of security & resilience
https://www.linkedin.com/groups/8278682/
NOMINATIONS OPEN 8 MARCH 2020 – INTERNATIONAL WOMEN'S DAY