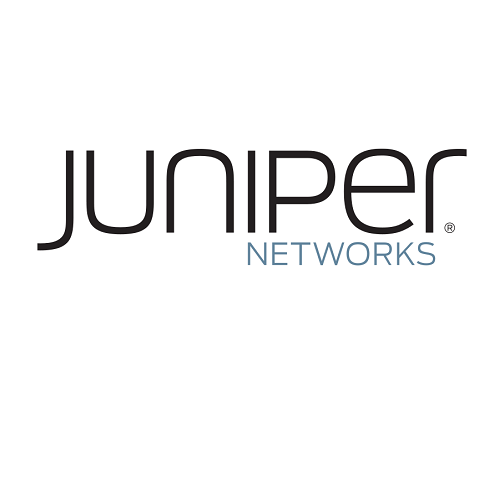 Juniper Networks EX Series Ethernet Switches with Virtual Chassis Technology Enables India's Largest Mobile Service e-commerce Startup to Adopt a Scalable Approach to Network Build-Out
Juniper Networks has announced that UrbanClap has deployed Juniper Networks EX Series Ethernet Switches with Virtual Chassis technology to support its rapid business growth.
UrbanClap has emerged as a key player in the crowded and highly competitive services landscape in a short span of time. With an existing customer base of over one million and an average of 150,000 requests monthly, UrbanClap required a high performance network infrastructure that could support future scalability in accordance with the high pace of business growth. They needed a network that would be rich in user experience yet cost effective, easily manageable, reliable and highly secure. Juniper's leading switching, security and routing solutions were selected as the solution of choice to build a state-of-the-art, pay-as-you-grow networking infrastructure.
Implemented at UrbanClap's new 500-seat head office in Gurgaon, India, the new network infrastructure is based on Juniper's EX4300 Ethernet Switches serving as a gigabit core layer and access layer solutions comprising EX3300 Ethernet Switches. Virtual Chassis technology allows up to 10 switches to be managed as a single logical device, and provides a cost-effective way to scale the network using a pay-as-you-grow approach. Performance needs are met with a 40 Gigabit Ethernet (GbE) backbone at the core and 10 GbE at the access level delivering 100 Megabits per second (Mbps) connectivity to each user. Security requirements are addressed with the integration of unified access control to deliver enhanced security risk management.
News Highlights:
Juniper Networks EX4300 Ethernet Switches linked with Juniper's Virtual Chassis technology allow UrbanClap to create a powerful, high-performance, cost-effective 40 GbE core backbone, while catering for network scale in a pay-as-you-grow model.
The core switches offer the customer a single logical device, making management of network interconnects unified and simplified, thus benefiting from reduced operational costs.
10 GbE access connectivity to deliver wireline performance to boost the user experience.
Integrated unified access control on the EX Series delivers enhanced security risk management with network protection, guest access and identity-based quality of service.
The solution supports converged data, voice and video over a single infrastructure with prioritization of voice, video and multiple layers of traffic. This enables UrbanClap to make full use of rich communications and media capabilities to enhance its customer engagement and outreach.
Supporting Quotes
"One of the outstanding benefits of the Juniper solution is its ability to cater to network expansion without high upfront costs. The Juniper Networks EX Series with Virtual Chassis technology allows us to adopt a pay-as-you-grow approach to infrastructure build-out, which is important for a start-up that is experiencing very rapid business growth. We are eyeing exponential business growth in the days to come, with a many fold increase in our customer and employee base. A high level of customer experience and quality of service are always key priorities and UrbanClap would never compromise on these aspects in the cost of business growth. Considering our business objectives and the requirements of this industry as a whole, we found Juniper Networks' solutions to be the best in its category." – Raghav Chandra, co-founder at UrbanClap
"As a one-stop service e-commerce marketplace, UrbanClap needs to ensure that the online user experience is not compromised as its customers continue to grow at a phenomenal rate. Juniper is committed to supporting UrbanClap in its growth trajectory with a highly agile and scalable network solution that delivers converged data, voice and video with traffic prioritization and wireline performance for a seamless user experience." – Amajit Gupta, managing director, India and SAARC at Juniper Networks
About Juniper Networks
Juniper Networks challenges the status quo with products, solutions and services that transform the economics of networking. Our team co-innovates with customers and partners to deliver automated, scalable and secure networks with agility, performance and value. Additional information can be found at Juniper Networks (www.juniper.net) or connect with Juniper on Twitter and Facebook.