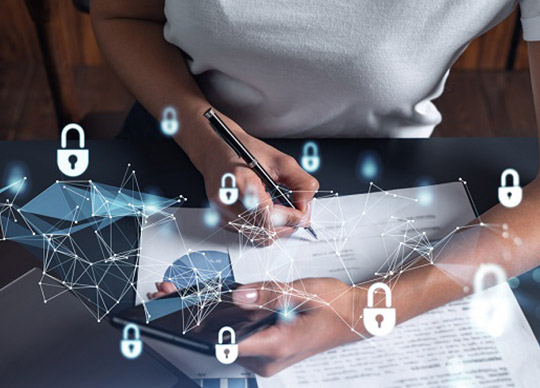 2022 was a tough year with companies across several industries revisiting their hiring strategies and technology industry was also not an exception. Hiring activity in cybersecurity space in the US also took a hit in 2022 but remained relatively better compared to the overall technology industry. In fact, there was a solid come back witnessed in December 2022, according to GlobalData.
An analysis of GlobalData's Job Analytics Database reveals that job postings index for the technology industry in the US was down by 8% in December 2022 compared to December 2021. Meanwhile, job postings index for cybersecurity space in the US was up by 36%.
Some of the companies with sizeable job postings in the cybersecurity space in 2022 include AT&T, Dell Technologies, Science Applications International, and ManTech International Corp, and Verizon Communications.
Sherla Sriprada, Business Fundamentals Analyst at GlobalData, comments: "Job postings by companies in the US cybersecurity space revolve around specific areas such as network security, compliance, privacy, zero trust, and product enablement in new system infrastructure/ platform among others."
For instance, ManTech International 'Sr. Executive Director, Cyber Threat Detection' role looks at improving capabilities for threat hunting in operational technology networks and other emerging technology platforms; Science Applications International 'Chief Cybersecurity Engineer' role understands the fundamentals of layered defense and zero trust technologies and process.
AT&T 'Director Business Operations – Cybersecurity' role looks at deal desk operations for the cybersecurity portfolio pre-sales operations and creating cybersecurity product enablement in new system infrastructure/ platform.
Verizon Communications Inc 'Cyber Risk Manager' role looks at identifying, analyzing, building and monitoring risk across cyber security, compliance, privacy and other risk management areas.
Dell Technologies 'Senior Consultant, Product Manager for Security & Cyber' role identifies new growth areas, technologies and emerging product/service opportunities.
Sriprada concludes: "As businesses become more dependent on technology, they are also becoming more vulnerable to cyber threats. In addition, many industries are subject to strict compliance requirements, such as those related to data privacy and security. This has increased the need for cybersecurity professionals, who can help organizations meet these requirements."