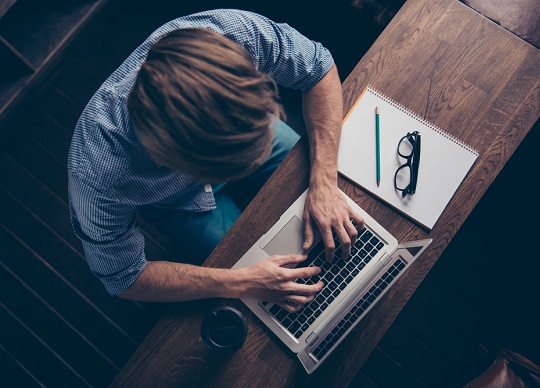 Applying a passion and growth mindset to everyday security
A jack of all trades is a master of none. This phrase can feel very familiar to people in the security realm. I'm the Chief Security Officer at Relativity, a global legal and compliance technology company, and I have more than a decade of experience under my belt solving complex challenges in the ever-changing field of security. However, this phrase is still top of mind when a new zero day launches, or media is firing on a new breach. How could we ever feel like more of a master in security? I believe the answer lies within each of us and our personal passions.
On the daily, sparking creativity and infusing new and independent thinking into work can prove difficult when reviewing a potential vulnerability or reading log lines for events in a SIEM. An analyst or engineer may believe their daily work is mundane but on Relativity's security team – we are different. I believe we can take our passions and interests outside of work and bring them into our teams to make them stronger. This is exactly what I set out to explore in my podcast, Security Sandbox. The podcast is called Security Sandbox because one of the best things about a sandbox (real or virtual) is that you can try … anything. And your unique approach can lead to amazing results.
I wanted to take an unconventional approach in discussing security best practices. Episode topics range from finding the missing link between security and archaeology to deploying the Israeli martial art of Krav Maga in a security stakeout. The podcast embraces diverse thinking and inclusion, so listeners can incorporate different perspectives into their work. In the first few episodes we hear from an endovascular neurosurgeon, 2020's Archaeologist of the Year and the creator of Tactical Fighting Systems. I really want my listeners to be able to step outside their comfort zone and get exposure to different realms outside of our industry. Every episode should have listeners leaving thinking, "Oh – I had no idea. I think I can use this in my security program to make it even stronger."
Security Sandbox is for the curious listener. Someone who is just getting into security or has been in this realm for 20+ years. My hope is that listeners learn about new fields, fortify their security programs and maybe get a laugh or two. There is always a way to bring passion into our daily work and we all benefit from the fun sprinkled in.
Having worked in the financial and government sectors I am fully aware that the incorporation of out of realm ideas can be an unusual approach. I posit that this focus on the different and inclusivity of the dramatically unique way of thinking has been the backbone of the success of Relativity's security team – Calder 7. The team name is derived from Alexander Calder's large metal Flamingo art installation and 7 was added as an homage to our unique building and floor number for the team's location. Calder's Flamingo sculpture is a beacon in the darkness of downtown Chicago as it protects the passersby on a normal jaunt. This artistic expression in bright red felt like a haven and encompassing approach to what we do on our team. Our team is the guiding light in a dark landscape that can be difficult to navigate.
On the Calder 7 team, we allow for the fantastical and mull over topics like King Arthur when we approach management tactics. We consider predatory versus prey in Israeli combat when we look at events in our cloud logging. We feel everyone should embrace Oscar Wilde's famous quote, "An idea that is not dangerous is unworthy of being called an idea at all." We invite you to pull up a chair to a neurosurgery case or dig into our archaeological site and bring these ideas into your own realm of securing your data.