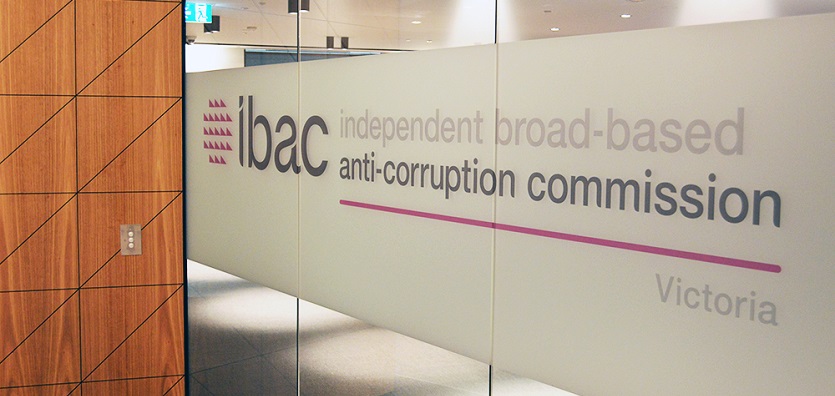 Most Victorians are confident they know what corruption is and are willing to report it, according to research released by the Independent Broad-based Anti-corruption Commission (IBAC). IBAC surveyed more than 1200 Victorians to gauge their understanding and views of corruption. The findings are detailed in IBAC's Perceptions of corruption: Survey of the Victorian community report.
A majority of those surveyed correctly identified accepting bribes, receiving kickbacks and misuse of confidential information as corrupt behaviours. Three out of four respondents (75 per cent) said they would report corruption if they observed it. However, less than a quarter knew how or where to report corruption. The research also reveals that four in five Victorians (80 per cent) are not confident they'd be protected from victimisation for making a report.
Other key findings include:
62 per cent of respondents agreed corruption happens in Victoria, with 42 per cent agreeing that corruption is a problem for the state
just over half (56 per cent) of those surveyed agreed that they had a responsibility to prevent corruption
two out of five (39 per cent) felt there were personal costs involved in reporting corruption
only a quarter (25 per cent) felt that meaningful action would be taken.
IBAC's CEO, Mr Alistair Maclean said the research shows more work is needed to raise awareness about how to report public sector corruption in Victoria and the protections available.
"It's concerning that there are low levels of confidence in the protections provided to those reporting corruption," Mr Maclean said.
"Victoria's protected disclosure legislation protects people who report public sector corruption and misconduct in good faith. Protections can include anonymity, protection from being fired or bullied for making a complaint, protection from defamation and detrimental action in reprisal, and immunity from civil or criminal liability or disciplinary action for making a disclosure."
"It's important we remember that corruption is not a victimless crime. Public sector corruption wastes taxes and rates that should be used for facilities, services and projects to benefit the community, including in areas such as education and emergency services. Victorians rightly expect responsible and honest use of public funds to deliver public sector services."
The proportion of community respondents who believed meaningful action would be taken if they reported corruption (25 per cent) was lower than other groups surveyed. By comparison, 38 per cent of Victoria Police, 29 per cent of state government and 40 per cent of local government respondents agreed that meaningful action would be taken.
"Confidence that action will be taken when corruption is reported is higher among public sector employees than the community. This may reflect greater levels of awareness of integrity systems and the impact of corruption prevention initiatives. Public sector agencies are educating their employees, while major IBAC investigations have also helped to place a focus on stamping out corruption," Mr Maclean said.
"IBAC investigations have led to prosecutions, convictions, the recovery of public funds, and, most importantly, improvement in public sector systems and practices to prevent corruption. State government departments and local councils have advised us of new measures they are taking to identify and prevent corruption. This shows that reporting corruption can lead to meaningful action."
"IBAC will continue our work to raise awareness about corruption and its impact on our state, and to encourage people to report it."