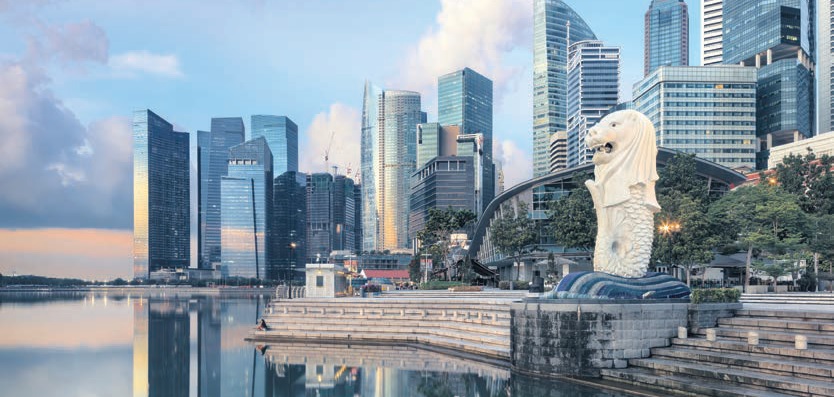 It may come at no surprise that this year Singapore was named Global Smart City. The city is a metropolitan marvel that supports 5.4 million inhabitants, within a concrete and actual jungle, and even boasts a reservoir within the CBD; one that incredibly supplies 10% of Singapore's water needs.
Singapore was listed ahead of Barcelona, London, San Francisco and Oslo, with 'technology', 'transport', 'energy' and the 'economy' all main themes within the Worldwide Smart Cities white paper, produced by Juniper Research. So too was 'open data'. But then again, 'openness' is easier for some cities than for others. Faith in the government is high in Singapore, where Prime Minister Lee Hsien Loong launched the Smart Nation program in 2014. Since its launch, the small island city-state has deployed an undetermined number of sensors and cameras across the country that has allowed the government to monitor cleanliness of public spaces, the density of crowds, and even in the not so distant future, the precise movement of every locally registered vehicle.
Very smart, but a bit too 'Big Brother' perhaps?
The upside of such a monitored society is Singapore's low crime rate – ranked 118 out of 119 countries. Smart cities are safer cities. This is certainly the belief driving India's own '100 Smart Cities Initiative'. Within it's 10 core infrastructure elements is included "safety and security of citizens, particularly women, children and the elderly."
India is serious about creating smart cities, and this endeavour is being supported by IBM. This year, three Indian cities (Allahabad, Surat and Vizag) were part of 17 international cities selected to benefited from IBM Smarter Cities Challenge. The program, initiated by IBM in 2010, has since deployed over 800 top experts and has helped more than 130 cities around the world 'do more with less', 'bridge silos of information', 'grow civic engagement with the community' and 'make better investment decisions in infrastructure'. According to IBM, these are the main talking points that make a smart city…Click HERE to read full article.