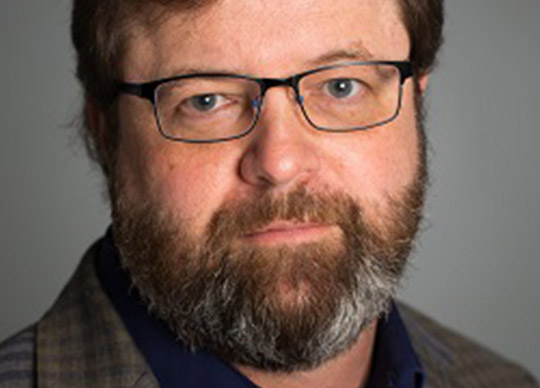 Illumio has announced John Kindervag is joining the company as Chief Evangelist.
With more than 25 years of experience as a practitioner and industry analyst, Kindervag is known for creating the transformational Zero Trust Model of cybersecurity.
At Illumio, Kindervag is responsible for driving the adoption of Zero Trust Segmentation through high-touch advocacy and forward-thinking thought leadership.
"I am on a mission to drive adoption of Zero Trust to stop breaches from spreading into disasters. Illumio is uniquely positioned to further that mission with its pioneering Zero Trust Segmentation platform, which is an essential piece of any security strategy. Not only is the market at a turning point and facing exponential growth over the next three years, but Illumio has consistently evolved technologically to remain ahead of the changing cybersecurity demands organisations face. I've been fortunate to have an impactful career in security, but I believe Zero Trust Segmentation and Illumio will represent my most important chapter," said Kindervag.
Kindervag joins Illumio from MSSP ON2IT, where he led cybersecurity strategy as a senior vice president.
Previously, he served as field CTO at Palo Alto Networks. Before that, Kindervag spent over eight years as a Vice President and Principal Analyst on the security and risk team at Forrester Research. It was there that he famously developed the concept of Zero Trust, an architectural approach founded on the principle of "never trust, always verify" that operates on the assumption that breaches are inevitable and that threats can originate from anywhere, even inside the network.
Kindervag also serves as an advisor to several organisations, including the Cloud Security Alliance and Venture Capital firm NightDragon, and he was a contributor to the National Security Telecommunications Advisory Committee Report to the President.
"The need to adopt Zero Trust Segmentation has never been more urgent. Bad actors are becoming increasingly sophisticated, and attacks continue to evade detection and prevention tactics, which is why security teams are focusing on building cyber resilience to stop inevitable breaches from turning into catastrophic outcomes," said Gautam Mehandru, CMO of Illumio. "As the creator of Zero Trust, John understands the foundational role that ZTS plays better than anyone. We are proud to work with him to accelerate how quickly organisations can adopt a full Zero Trust architecture and to drive rapid growth of ZTS around the world."