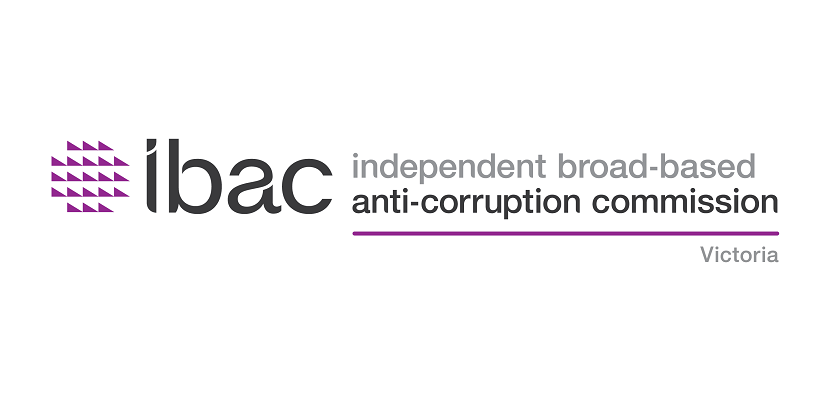 A former consultant to the City of Ballarat Council has been convicted at the Melbourne County Court following an IBAC investigation into allegations of corrupt procurement transactions at the council.
Jasmine Finnigan pleaded guilty and was convicted of obtaining a financial advantage by deception and attempting to commit an indictable offence. She was fined $3000 and ordered to repay $20,500.
In February 2018, Ms Finnigan's husband, Lukas Carey, a former sport and recreation manager at the council, pleaded guilty to obtaining financial advantage by deception, attempting to commit an indictable offence and soliciting secret commission. He was sentenced to three years' imprisonment and ordered to repay $31,200.
IBAC, Victoria's anti-corruption agency, investigated allegations that Mr Carey subverted procurement processes and failed to fully declare and manage conflicts of interest when engaging suppliers on behalf of the council.
IBAC uncovered that Mr Carey had allocated more than $184,000 of council consulting work to his friends and Ms Finnigan over a two-year period in exchange for money.
In 2017, two associates of Mr Carey were charged and sentenced as part of IBAC's investigation.
In March 2017, Rik McCaig, who was accused of giving Mr Carey $8000 in return for being awarded contracts, pleaded guilty at Ballarat Magistrates' Court. Mr McCaig was found guilty without conviction, fined $8000 and sentenced to 200 hours of community work.
In June 2017, Derryn Ladson also pleaded guilty before Ballarat Magistrates' Court and was found guilty without conviction, and fined $15,000. Mr Ladson admitted to paying $21,245 in secret commissions to Mr Carey.
Links:   
·Former City of Ballarat Council manager sentenced to jail following IBAC investigation
·IBAC charges former employees of the City of Ballarat Council
·Perception of Corruption – Survey of Victorian Government Suppliers
·Local Government: Review of council works depots