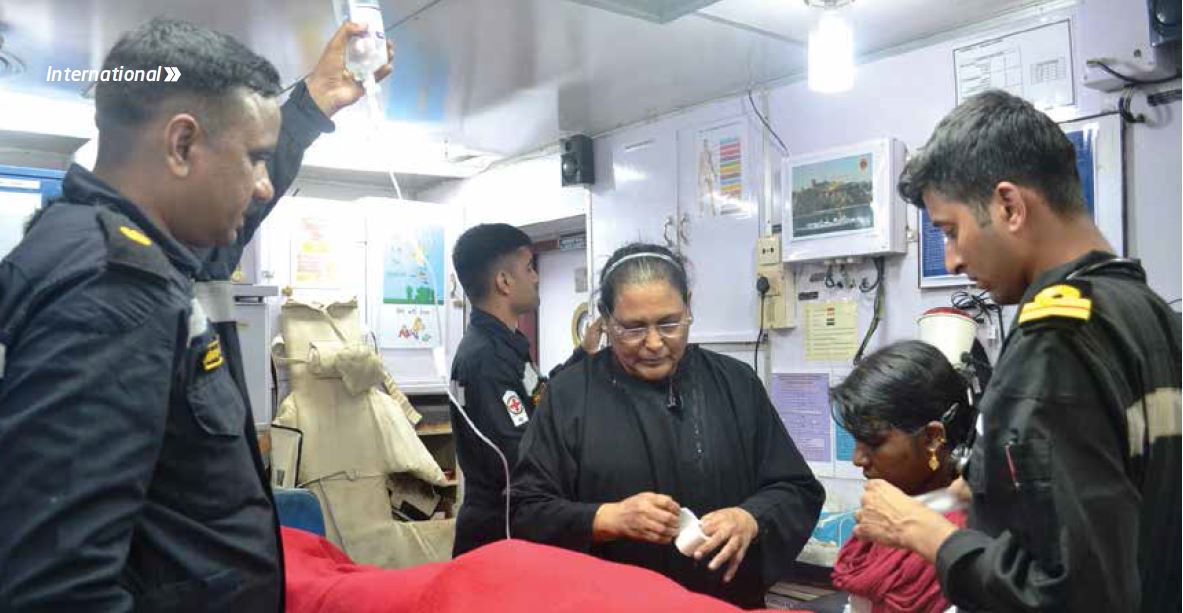 As a humanitarian catastrophe looms in war-torn Yemen – one of the poorest, driest and least developed countries in the world – India took the lead in staging a massive rescue effort to evacuate not only the Indians stranded there, but other nationalities as well.
The politically, diplomatically and militarily coordinated rescue mission, which was initiated on 31 March-1 April, ended on 10 April, with all 4,640 Indians, a vast majority of them nurses, and additionally 960 nationals from 41 other countries, having been transported safely back home.
On 6 April alone, India rescued more than 1,000 people by plane and ship, the country having been appealed to by 26 nations – including the United States, Germany, France, Sweden, Sri Lanka, Nepal, Bangladesh and Turkey – to help get their citizens out of the conflict zone.
On 25 March, seized of the growing instability in Yemen, the Indian government issued an advisory to all Indian nationals there to leave immediately, given the "fragile" security situation in that country. Indian Prime Minister Narendra Modi spoke to Saudi King Salman bin Abdul Aziz al-Saud and Indian authorities negotiated extensively with their Saudi counterparts to secure safe access and safe passage for Indian ships and aircraft for the evacuation operations, codenamed Op Rahat (Hindi for 'relief ').
With access to airports within Yemen fraught with risk, sealift was considered the safest option. The Indian Navy's offshore patrol vessel (OPV), INS Sumitra, which was on anti-piracy patrol in the Gulf of Aden, was pressed into action for the operation and entered Aden Port on the east coast of Yemen on the night of 31 March and 1 April 2015. On the first day, the ship rescued 349 persons from the port that was under heavy fighting.
The Indian Navy also dispatched INS Mumbai, a Delhiclass guided missile destroyer, and INS Tarkash, a Talwarclass frigate, on the night of 30 March from Mumbai, the frigate escorting two passenger ships, MV Kavaratti and MV Coral, released from Kochi by the state-owned Shipping Corporation of India (SCI) to participate in the rescue mission. The Gulf of Aden comes under the operational area of the Mumbai-headquartered Western Naval Command of the Indian Navy and a high level of coordination between the Navy and various government agencies was achieved to pursue this rescue and evacuate effort… Click HERE to find out more about this article